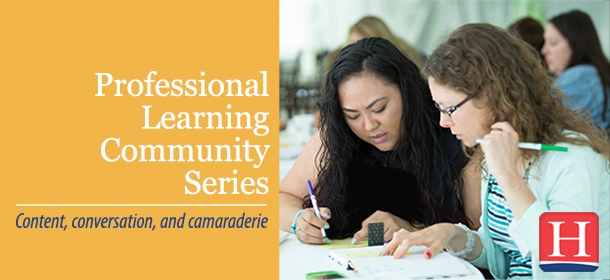 Welcome to the Heinemann PD Professional Learning Community Series! This month, we highlight and discuss the language of mathematics.
If we want students to perceive math as a process of communication versus performance of correct answers, we need to create routines and space for them to ask questions, verbalize connections and practice applying the vocabulary of mathematics.
In this clip from Steve Leinwand's On-Demand Course, powered by the Heinemann Digital Campus, you'll notice that he ignites conversation—and instant engagement— by presenting a scenario and asking: Any questions that a reader of this sentence might have?
You will quickly witness their growing comfort with selecting accurate mathematical terms and phrases to share their thinking. After you watch the clip, consider the practices of math as communication in your own classroom. How might you infuse the elements of questioning and talk into your lessons to elicit thinking and conversation?
♦ ♦ ♦ ♦
Looking for more PD on this topic?
Online: Heinemann has two On Demand courses, powered by our Digital Campus, focused on Math instruction: Putting the Practices Into Action: Implementing the Standards for Mathematical Practice by Sue O'Connell and Making Math Far More Accessible to Our Students by Steven Leinwand. Follow the links for more!
Off-Site: We're excited to announce a whole new batch of workshops for the Spring 2017 season! Looking for a one-day math workshop? Join Sue O'Connell for Math in Practice: Building Understanding of Fractions Through Observation, Discussion, and Discovery or learn about all options for PD workshops here.
On-Site: Want to energize your teaching staff all at once? Have you considered bringing speakers or consulting authors to present in your school or district? Learn about our on-site consulting program here.
♦ ♦ ♦ ♦
Steven Leinwand is the author of the bestselling Heinemann title Accessible Mathematics: Ten Instructional Shifts That Raise Student Achievement. He is Principal Research Analyst at the American Institutes for Research in Washington, D.C., where he supports a range of mathematics education initiatives and research. Steve served as Mathematics Supervisor in the Connecticut Department of Education for twenty-two years and is a former president of the National Council of Supervisors of Mathematics.